Find information here about some of the major sponsors and supporters on Community Projects Africa
EVPA (European Venture Philanthropy Association)
The EVPA is a membership organisation aimed at organisations and individuals who either are practising venture philanthropy, are interested in learning more about it or becoming more actively involved with it. The EVPA provides a forum for networking with others in order to achieve common objectives.
Web site: http://www.evpa.eu.com
BDO Stoy Hayward
The UK member firm of BDO International, the world's fifth largest accountancy network with more than 600 offices in 100 countries. BDO Stoy Hayward specialises in helping businesses, whether start-ups or multinationals, to achieve their goals. The firm engages in many philanthropic programmes of which support for Community Projects Africa is one.
Web site: http://www.bdo.co.uk/
Charity Challenge
The expedition organiser which has helped thousands of people to achieve amazing personal goals and in the process raise millions of pounds for their chosen charities.
Web site: http://www.charitychallenge.com/
Gane and Marshall International
Provides holidays for individuals and small groups. The company has a history of supporting aid and cultural tourism projects throughout Africa. The company is developing and promoting sustainable tourism which allows the traveller to interact positively with the country that is visited.
Web site: http://www.ganeandmarshall.co.uk
Decoder Brand Communications
Decoder Brand Communications is a highly experienced design and creative team who have kindly donated their time in designing CPA's new logo.
Mercury1
Have donated their IT services (web design, hosting and support) to Community Projects Africa, as part of their charity programme. Their support for Community Projects Africa is ongoing.
Web site: http://www.mercury1.co.uk
Just Giving
Have donated their online donation services to Community Projects Africa. Their support for Community Projects Africa is ongoing.
Web site: http://www.justgiving.com
Ethiopian Airlines
Ethiopian Airline has helped the Arkwasyie Medical Aid Project in the Simien Mountains by subsidizing the November 2007 fund-raising expedition for members of staff of BDO Stoy Hayward.
Web site: http://www.ethiopianairlines.com
Ebay for Charity
Community Projects Africa is currently registered with Mission Fish as a charity on eBay.
Web site: http://www.missionfish.org.uk
Google
Community Projects Africa is a recipient of a Google Grant award.
Web site: http://www.google.co.uk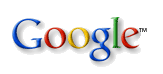 Rafiki Tanzania
Rafiki Tanzania is a Dutch charity organisation set up in 2007 by Nieske Pronk & Marjolijn Duller . They both lived in Arusha (Tanzania) for 13 years.
The charity receives money via (private and corporate) donations and events.
The main goal for Rafiki Tanzania is to support individuals and groups in Tanzania where needed. They achieve this by sponsoring people with professional education and funding larger educational projects.
Rafiki Tanzania helped with funding the CPA projects 'Tinga Tinga School' and the 'Cypress Hill vocational training centre'.
Web site: http://www.rafikitanzania.nl